Today we will talk a little about SEO (Search Engine Optimization), all the methods and strategies that must be implemented to ensure that your online page is positioned organically, that is, without carrying out any type of paid advertising.
Achieving that your web page and your brand is positioned in the first places of Google, Bing, Yahoo and YouTube will depend on the SEO application that you carry out, making the most of SEO techniques can generate an extraordinary increase in visits to your website and of course your brand on the Internet.
The objective of large, medium and small companies is to position themselves above the competition and appear as the first option for their users; In addition, thinking about having more visits to your website with the possibility of converting them into your clients, sounds excellent, don't you think?
Connect your content and your brand with users who are looking for the products or services you have to offer

H&H Express
Let's start with digging a little deeper into SEO (Search Optimization Engine).
What is SEO (Search Engine Optimization)?
It is an optimization that is carried out through techniques and tools on web pages and blogs to make them more relevant to the Google algorithm.
When Google understands that your website is relevant and complies with a series of practices that we will talk about later, and it begins to show your web page in the search results that your users carry out related to your products or services.
That is why the main objective behind SEO practices is to increase the flow of users to your website in an organized way and thus increase the visibility of your brand on the Internet.
What SEO practices should you include in your positioning strategy to be at the top of Google?
We bring you a series of steps that you must follow to implement a powerful SEO strategy and conquer your market. Let's start!
1. Set Goals:
As in any strategy, the main thing is the objective, the main reason for applying SEO to your web page, you may wonder. Wasn't it about bringing organic traffic to the web page? Yes, but there are also other possibilities, surely you will be interested:
Generate more visits to your website (Organic traffic)
Get more leads
Increase sales
Increase the authority of your brand
With the objective established, you will be able to carry out performance measurements and verify that your strategy is giving the expected results in the established period of time.
2. Start using basic SEO tools.
To know the first steps that you must take in your strategy, you must start with a diagnosis of your website and for this you can use two tools that are essential when applying SEO, then you can measure and start monitoring each action you take.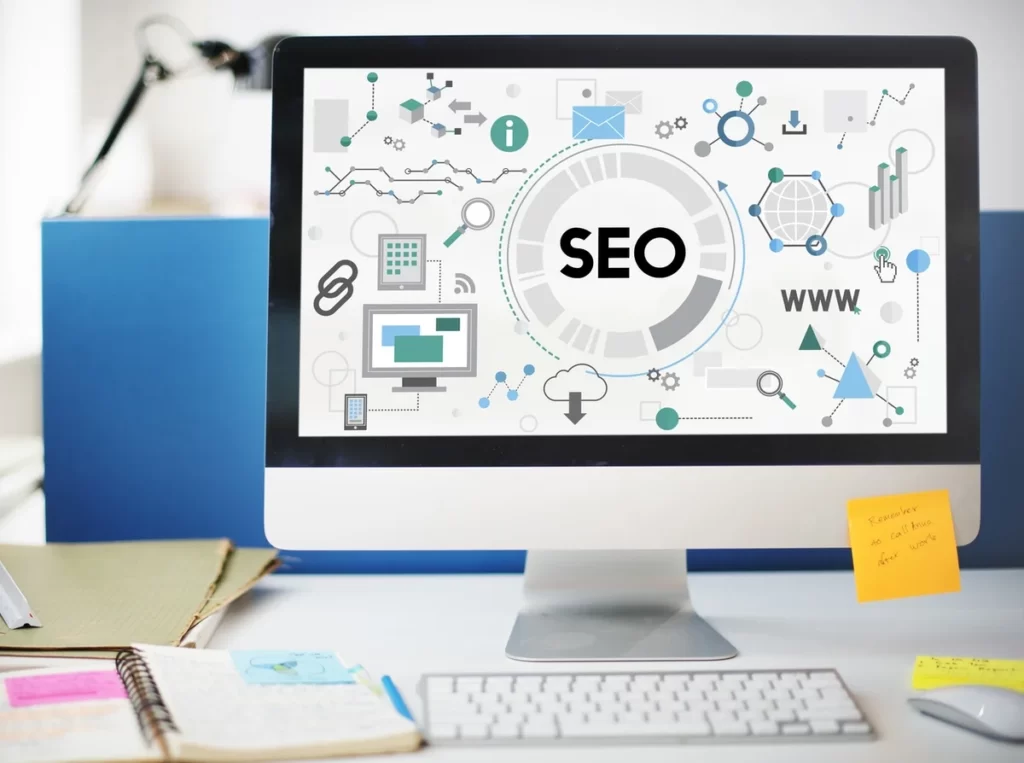 Google Analytics
It is a Google data analysis tool, which uses a wide variety of information from your website to understand the behavior of your users within the web page.
This information can help you refine your SEO strategy, by generating important information that I will tell you below:
Know your audience better and build your ideal client (buyer persona) more precisely
Identify which pages of your website are most visited and why.
You will have a statistic of the number of people who visit your website in certain periods of time.
Identify the channels users use to reach your website
Understand the behavior of your users (Dwell time, pages visited, percentage of people who leave your website)
With this analysis you can add many valuable actions to your SEO strategy and mark the beginning of your optimization.
Google Search Console
It is another Google tool that helps you generate a communication link between your website and Google, and also provides valuable information for your optimization. Some factors you will find are:
It allows you to know if there is any penalty on your website by Google
It throws indexing problems to your website.
Check and reevaluate the back links of your website
Identify the keywords that activate your website
This tool can also provide ideas so that your content is optimized under SEO practices.
3. Conduct a keyword study
By knowing your ideal customer and knowing their language and interests, you can perform a keyword search so that your content appears relevant to your users.
Your ideal client searches the internet for your products or services using keywords, it is important that you can identify what words your buyer persona is using on the internet so that your content can be of interest to them.
With tools like SEMRush you can determine which keywords are having the most success in your market, as well as give you ideas for content that your users are looking for.
4. Study your competition and determine points of advantage that you can take advantage of
Knowing what your competitors are doing is another important aspect, since it helps you identify weak points that you can take advantage of, for example if you are a coach and you are doing a study of your competition and you verify that the users of your competition must write To know the availability of certain workshops, you could offer a calendar on your website to book directly from there and save steps for your clients to get your service or product.
5. Create your content in an organized way with the Topic Clusters strategy
It is an SEO practice with a lot of potential, a way of organizing content created by HubSpot after studying how the Google algorithm had been changing. It consists of organizing your content in groups around a main topic and writing separate articles for each topic, and placing binding links between them within each article.
For example, if you are going to write about Content on Instagram, you could distribute small topics such as: reels, how to make carousels, optimize your covers, how to create your impact feed, etc… And make all these pages have internal links that relate to each other. with others, organically but strategically.
This will help the Google algorithm to better understand the structure of your content and reward it in positioning.
SEO is a vast subject and as time goes by it comes loaded with new practices, tools, and techniques that can be applied to earn that dreamed-of first place in Google.
Next we are going to explain to you in 3 large branches how you can get the most out of your website through SEO practices.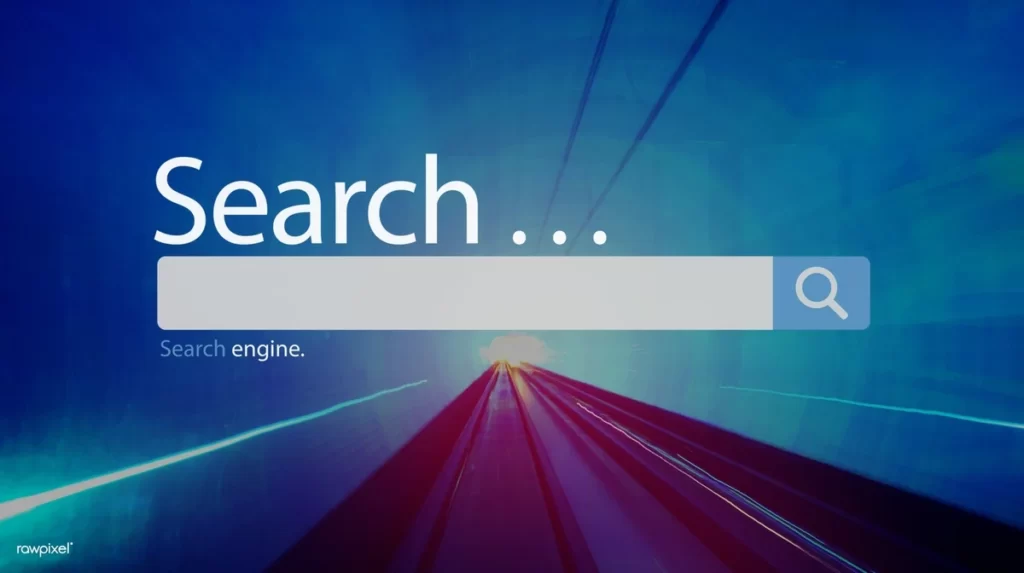 What is On-Page SEO?
This practice is oriented towards what can be optimized within the brand's web pages, to optimize the user experience and improve the understanding of the website by Google.
It is mainly oriented to the content of the website, which is why it must be included in the Content Marketing practices used.
Some of the factors that can be mentioned are:
user friendly url
Website loading speed
Optimization of images in terms of sizes and formats.
Meta Description and Meta Title (Website Title and Description Lengths)
User search process.
Content hierarchies (titles and subtitles)
Use of keywords
Internal links on the website
Number of publications.
SEO On Page is an extensive topic but with which you can get a lot of benefit to give your website an extraordinary boost in the positioning that it may have in Google.
Learn how to optimize each of the factors mentioned above, and enhance your website.
What is off-page SEO?
Off-page, as its name indicates, is based on all the actions that we can take outside of the website, which help to gain authority for your brand within your market and demonstrate to Google that you are relevant to your users.
In this branch, you do not have full control of these actions, since they depend on factors that are not under your domain, it will depend on third parties to give mentions to your website, or links that drive traffic to your website.
What you can achieve is increase the chances that this optimization is possible, through the creation of back links, allowing your website to be connected from other authority pages and gain greater relevance.
Remember that Google is based on connections, connecting the content and connecting it with the users.
What is technical SEO?
As we mentioned before, SEO is a complete universe, and in this branch the technical part of the structure of your website comes into play.
Optimizing the codes and web architecture of your site is also very important within an SEO strategy; In addition, it will allow you to make it faster, indexable and secure.
It may seem a bit confusing, but with a little study you can get the most out of this type of SEO and you will achieve the objective of your strategy.
Start generating your strategy!
Conclusion:
A good SEO strategy will depend a lot on planning, execution and how the results are measured and interpreted.
Use this information to start planning your strategy and study a little more about the content that we mention in our blog and you will surely achieve that long-awaited first position in Google.