How to create a web page is one of the main questions that you surely ask yourself when you want to position your business on the Internet, and each of the factors involved in this question are vital for the growth of your brand on the web, that is why you must have a concrete plan that helps you not only to have a website but also to position it in Google within the first results.
Currently there are multiple ways to create a web page, through Content Management Systems (CMS), online website creators, code development; and some may be easier than others, but everything will always depend on the objective of the web page that you want to create, since each path has advantages and disadvantages; However, today we are going to talk about the most important aspects to take into account to that big question, how to create a web page.
To begin, we are going to base ourselves on a series of simple steps that will help us lead the way to discover everything you need to create a web page.
Set a goal for your website.
Register a domain name.
Get a hosting service for your website.
Select a platform to develop your website.
Launch of your website.
Optimization, positioning and marketing.
Let's get started!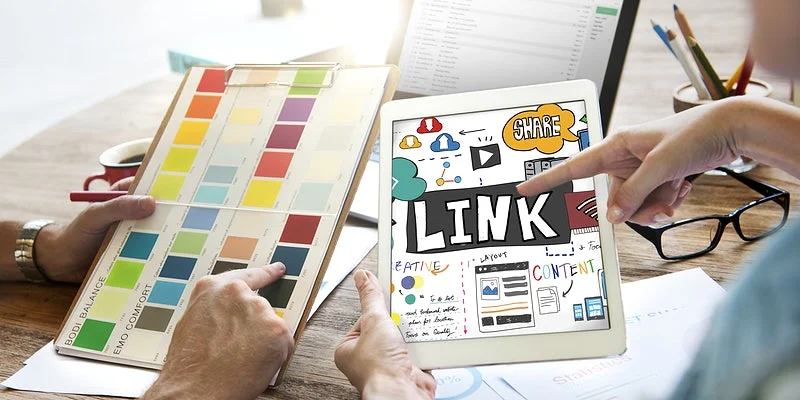 1. What is your website going to be about?
This will be the first question you must answer, it can be from a personal page, a blog, to a business or company page; this will mark the starting point of the main objective of your website; I leave you a list with some ideas for websites:
Online sales web pages (e-commerce)
Online stores are websites that allow you to buy and sell products or services, currently this type of web pages have increased, given the rise of entrepreneurship and new businesses that are being developed and that is that Internet purchases have increased from impressive shape in the last 3 years and it won't stop. So if your thing is selling products or services, perhaps this type of website is ideal for you.
Portfolios
Do you want to show your abilities, skills and strengths? A portfolio-type website is what you need to publicize your services and also make your potential clients fall in love with your work, you will increase your visibility on the Internet and it can also be useful at the time of a business or job interview.
News Websites:
People want to be updated at all times and the Internet has become the main information medium globally. If your passion is to communicate, to tell good stories, perhaps journalism, show business or sports attract your attention, you can become a great informant through your own news website.
Educational Websites:
Would you like to share your knowledge and create online courses? You can create your digital courses, workshops and programs and create your virtual classroom to position yourself as an expert.
Once you determine your goal, the next steps will become clearer for creating your effective website.
2. Register the domain name for your website
Selecting the right domain can take some time, and you should consider the following aspects:
Select a name that is short and easy to remember.
Avoid adding numbers or punctuation marks.
.com domains are usually more popular and easier to remember, but it will depend on your market niche if you decide on that, a location extension (.es, .com.ve, etc.) or other options.
We will share more on this topic soon!
3. Purchase a web hosting service
You already have some necessary hints on how to create a web page, but we are still halfway there. There is a large number of web hosting, but the decision will depend on the magnitude of your project.
shared hosting
They are ideal for medium and small website projects; since in this type of service we will share a server with other people, so limited physical memory will be allocated. Each member will share an equal portion of the server, and this can cause issues if your project exceeds that memory. However, the main advantage is that it offers greater price accessibility for those who are just starting out.
Hosting in the Cloud
It is a service that has several physical servers that work together to keep your website always active, since in case one fails you will have a backup.
VPS servers
A Virtual Private Server will give you greater stability, control and freedom to work on large-scale projects and you won't have to worry about tragic or memory limits, but if you're starting your business they can be a bit expensive.
4. On which platform should I create a web page?
We come to the strong point of this tour, knowing how to create a web page will depend a lot on this section and the objective that you have set.
The main options are:
Content Management Systems (CMS):
They are very friendly platforms where you probably do not need to have knowledge of programming language, and that allow you to self-manage your web page at any time, the main ones that we can mention are WordPress, Drupal, Joomla, among others.
Electronic Commerce Platforms (E-Commerce):
Ideal for creating an online store, they offer you the necessary features for creating a product catalog, payment gateways, shopping carts, checkout pages, all in one place. The main ones are: WooCommerce, Magento, Cloud Store, Prestashop, Shopify.
Website Builders:
They help you design websites with a very easy to understand interface, plus you don't need to know programming, we could mention wix, squarespace, among others.
Website Developers:
If you do not have enough time to dedicate yourself to practicing with these systems that we have mentioned, and you would like to have your professional, effective website and also to be positioned in Google, you can hire a web design service, at H&H Express we have a team of experts who will be able to advise and guide you to carry out your project and begin to promote your website on the Internet.
5. Launch:
Since you have all the tools to run your website project, it's time to start; That's right, because the launch of your website is just the beginning to boost your business on the Internet.
Do not stop! Having an online website does not guarantee that you will be the best, it is time to position yourself in Google.
6. Optimization, positioning and Marketing.
It is time to grow your website and for this it is necessary to start promoting and optimizing 4 fundamental aspects of your website:
performance
Accessibility
Better practices
SEO
Improving in these 4 aspects will help you take your website to the best, it is also important to start generating a marketing strategy oriented towards your target audience, knowing your market and focusing your content and strategy there will help you boost your brand.
We invite you to learn more about how to position your website first in Google here.
Conclusions:
With these tools you will be able to understand in various ways how to create a web page, with all the necessary elements to do it with hosting and your own domain.
Now you can take the first steps and introduce your business to the Internet. What are you waiting for to start?