Having a website for your business has become a necessity nowadays, electronic commerce has increased in recent years in an impressive way, which has led the world to create an internet presence to stay in the game.
Has it happened to you that you are going to buy a product or service and you search the internet to see who offers the best opportunities?… Currently it is not only about the product or service that a person wants to buy, the experience that that customer has is also super important with your brand
A virtual store opens up a world of infinite possibilities to generate a completely satisfactory experience for your customers when buying your products.
What is an online store or virtual store?
It is an exclusive website for your brand, which will allow you to sell products and services over the internet, you will be able to allow your potential customers to access your inventory, offers, promotions, everything from anywhere and at any time.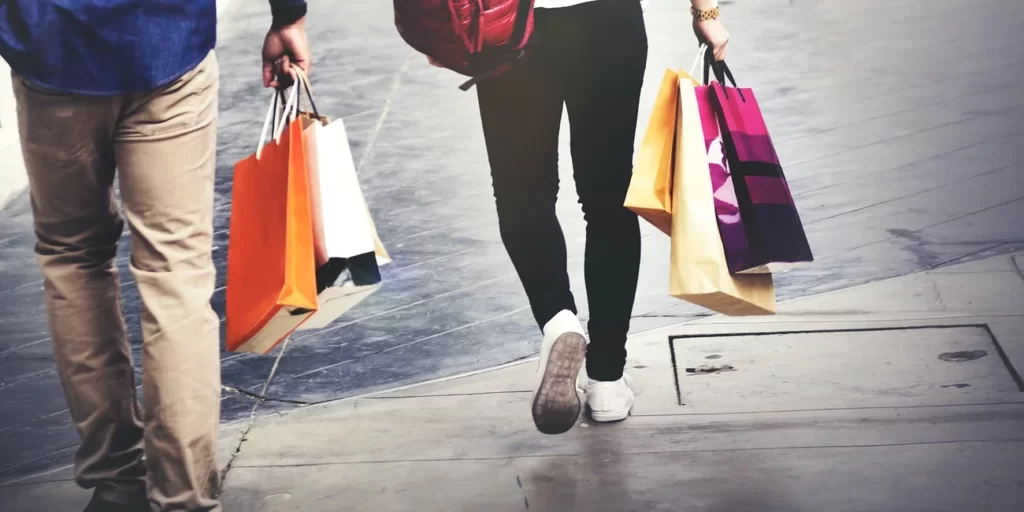 Benefits of having an online store:
You increase the visibility of your store.
Normally the people who buy your products do so in your physical store, if they are not in the area where your store is located they will never be able to know if what they are looking for is available, which limits the possibility that you are the solution to their needs.
An online store opens doors for you, expands your trade, people will be able to access all your inventory, offers, promotions, and find what they are looking for with just a few clicks.
You guide your customer through the online shopping experience.
People want to buy quickly, safely and many times from the comfort of their home, having an online store allows your customer to take a walk through your store without leaving their home, they can add products to their shopping cart and have a total value of your order, all this thanks to the fact that your business is on the radar.
And what if we take it home now?
Your online store will also allow you to generate an even greater shopping experience, since through it your customer will be able to make their payments and request the delivery option, which is currently a service that has been enhanced in recent years due to the current world situation.
Your store will be open 24 hours for your customers.
Your users will be able to enter your online store, check the inventory, make their shopping lists and have a budget ready to invest, at any time of the day, we do not know when there is a person looking to buy what you are selling at 12 in the evening.
These are just some of the advantages that having an online store for your business allows you, but how to know if your business needs an online store.
Why does my business need an online store?
If you are a businessman or entrepreneur and want to start a business, you will surely think about all the logistics expenses, renting premises, paying for services, hiring staff; The good news is that it is no longer necessary, you can have your virtual store, to sell your products, food, services, even offer the dishes of your restaurant through the Internet 24 hours a day, 365 days a year; Do you want to enhance the experience of your customers when buying your products? An online store is the best for your business.
Remember that good experiences are what make us return to a place.
What should you take into account to create the online store of your business?
Location
You no longer have to worry about a location, or where your store will be as we used to do with physical stores, now it is only necessary to have a space on the internet, which will allow you to open your business to the entire town and even take your brand to national and international level.
In addition, you can count on the different e-commerce platforms that offer you the possibility of creating your online store without worrying about maintenance, domain or hosting, you just have to take care of managing your inventory.
Design of your online store.
Your online store must represent the graphic identity of your brand, your values and the message you want to project to your customers; In addition, it is important that it can be optimized to have a correct visualization of mobile devices, that it has a professional design and is easy for your customers to use, that it contains all the information to contact you and that the purchase process is efficient.
At H&H Express we think of an effective solution for your business and we developed VendExpress, an online store system with orders direct to WhatsApp; You will have everything you need so that your customers can buy your products on the internet and you will not have to worry about anything additional, just manage your inventory as you prefer.
Products
It is important that your virtual store has a complete catalog of all the products or services that you offer. Many times people need to see all the features and functionality of a product before buying it, so it is vital that you can offer all the necessary information so that your potential customers can clearly and accurately understand everything related to the product or service.
A detailed description of the product and images are the key for your customers to decide whether or not to buy that product.
shopping cart
This system allows the customer to live an experience closer to shopping in physical stores as they are used to, because it allows them to select the products they are going to buy and add them to the shopping cart where they can finally obtain a total amount of their order.
A colorful shopping cart helps make the purchase process more intuitive.
Payment Methods
This section is super important, because security comes into play; We must offer the customer a secure payment method, in addition to including a good data privacy policy.
Having a wide variety of payment methods will also boost your business above the competition, since you will be able to reach a greater number of users who handle different payment methods.
Support
Normally when a person goes to a physical store, he expects to be attended and that all his doubts are clarified at that moment; This must also happen in your virtual store, which is why it is important to provide all the contact information possible, so that any doubt that may arise in the purchase is clarified at the moment and to prevent the operation from being abandoned due to lack of advice.
How to create a virtual store that boosts the sales of your business?
Choose the name of your store
Once you have defined the product or service you want to offer, the first step to create your online store is to define a name, and acquire a domain through which people can access your online store.
Choose a hosting company
This factor is important, since a good hosting company must guarantee web speed and security for you and your clients.
Create the inventory of your products and classify them by category.
Grouping your products by categories will optimize the purchasing process for your users as it will allow quick navigation through your virtual store.
Remember that your products must have a good description, excellent quality photographs, real, and all the information that helps your client to have the best vision of the product.
Make the design of your virtual store
The design of your online store is an important piece, because it will represent your brand, it must give a pleasant visual impression; However, do not try to have an online store that only looks good, the user experience is key for your virtual store to be really effective.
You must focus on the purchase process, the fewer clicks your client must make to complete their purchase, the more effective your online store will be. At H&H Express we are known for promoting the sales process through the Internet, which is why we bring you VendExpress a totally effective system to boost your sales on the Internet.
Define payment methods
As we mentioned before, having a wide payment gateway (credit cards, Mercado Pago, PayPal, Reserve, AKB Fintech, National and International Banks, Google Pay, among others), can expand your reach, and place you above the competition; In addition, you must be very careful in the security that your virtual store offers to your customers, since they must enter important personal data.
Choose a delivery method
Currently, there are different delivery methods for a virtual store, the most used are delivery or pick up (collection), select what best suits your business, always focused on the experience of your customers.
Promote your online store
Having an online store does not end when you create it, now is the time to advertise it, generating a marketing strategy is vital for your business to grow, it is time to use all the tools that the internet offers you to boost your business.
Control your inventory and manage your store.
Everything is ready for your business sales to increase, it's time to manage them, update your inventory and measure your results.
Start selling!
Having an online store for your business is an opportunity to boost your sales, and take your brand to another level, expand your customer base, and be recognized for providing a satisfactory shopping experience to your users.
You will be able to generate trust, professionalism and a unique shopping experience, remember that the best satisfaction meter is a happy customer.